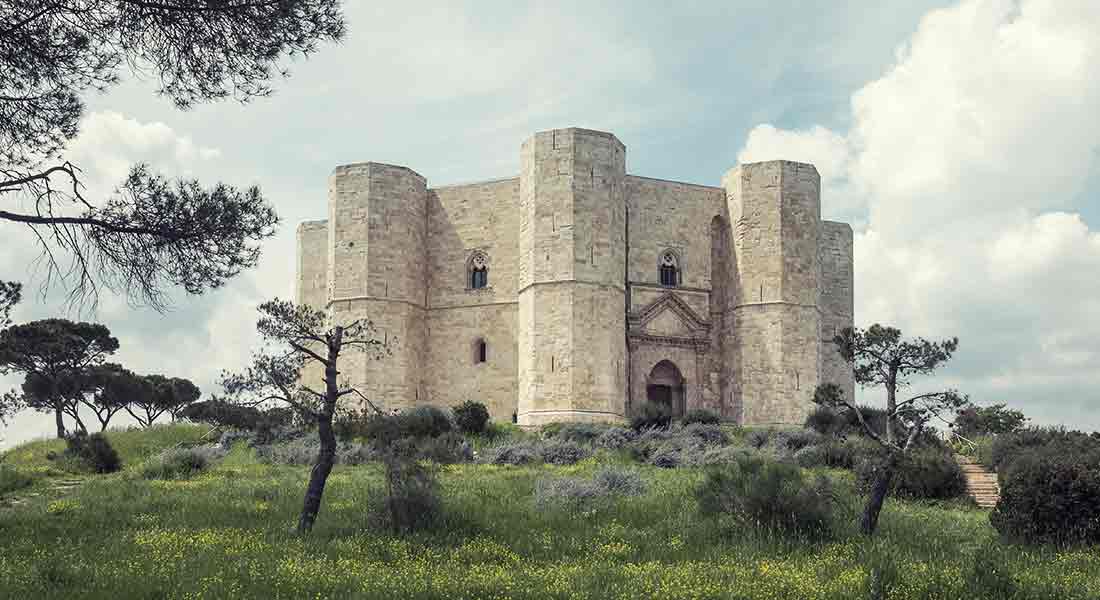 Castel del Monte
Castel del monte, Unesco World Heritage Site, is only 30 Km far from Molfetta.
Built directly on a rocky hill, it is known for its octagonal form and the perfection of its architectural shapes, besides the harmony with whom it merges different cultural elements that come from the North of Europe, the Muslim world and others.
Considered a masterpiece for the peculiarity of its form and unique in medieval architecture, the castle reflects the humanism of its founder: Frederick II.
Opening hours to the public:
October 1st - March 31st - 9:00 - 18:30 (ticket office closes at 18:00 hrs)
April 1st - September 30th - 10.15 - 19.45 (ticket office closes at 19:15 hrs)
Closed December 25th and January 1st